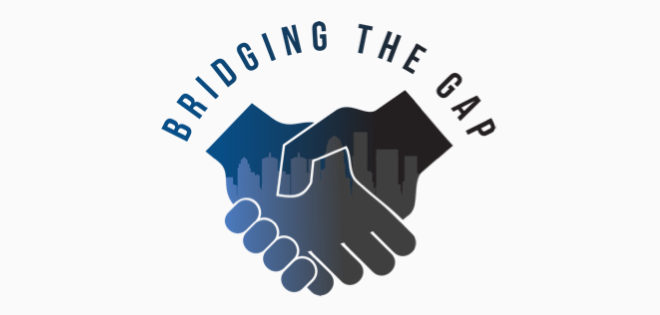 Events
"Bridging the Gap" FREE Dayparty / Concert – Sunday 8-21 @ 4th Street Live
By
|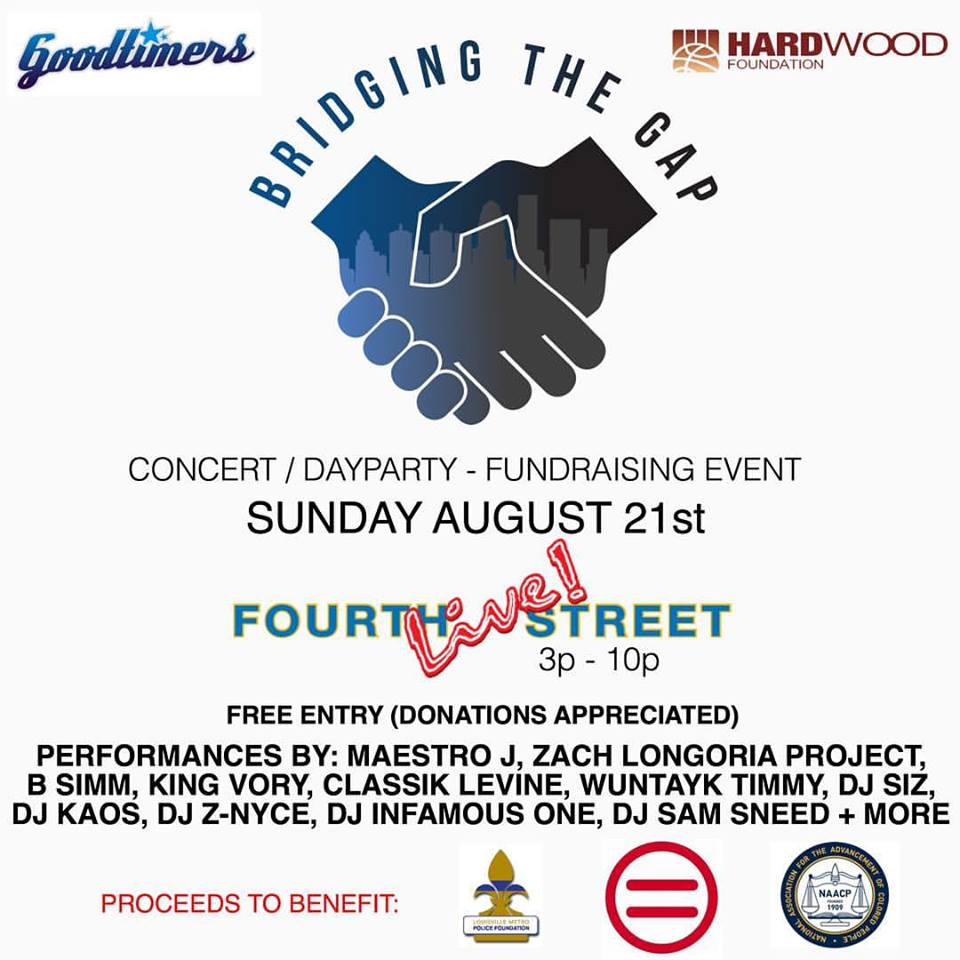 In light of recent social concerns effecting our nation, Goodtimers LLC and the Hardwood Foundation, 501(c)(3) have come together in association with Production Simple Concerts and Headliners Music Hall to host a fundraising Dayparty event. Sunday August 21st from 3pm to 10pm, the Goodtimers and Friends will host a day of music, fun and positive vibes at 4th Street Live with the specific goal of "Bridging the Gap" between all citizens of Louisville.
"Bridging the Gap," will be a free concert/party that will showcase a diverse lineup of some of Louisville's most popular artists and DJs. Performances will include Zach Longoria Project, Maestro J, King Vory, B Simm, Classik Levine, Wuntayk Timmy, DJ Z Nyce, DJ Siz & Ranks, DJ Kaos, Sam Sneed and DJ Infamous One. In addition to performances, the event will feature special guest speakers from surrounding communities along with various other fun filled activities. "Bridging the Gap" will be FREE to the public, however donations are appreciated. 100% of the proceeds will be donated to a variety of charities and non-profit organizations within the Louisville community including the Louisville Chapter of the NAACP, the Louisville Urban League and the Louisville Metro Police Foundation.
4th Street Live, in addition to donating the facility, production and staffing, has offered to donate a portion of the day's food and beverage sales from many of the venue's restaurants and bars.
Sports and Celebrity signing opportunities will also be available to raise funds for the cause.  For inquiries about business or personal donations please contact 
info@hardwoodfoundation.org
.