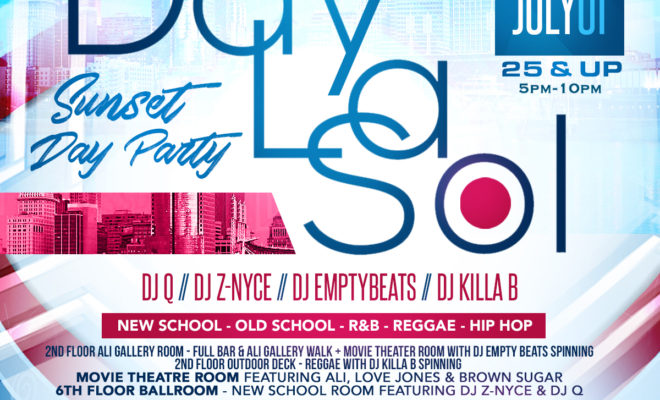 Events
By
|

"Day La Sol" Sunset Day Party
at the "ALI CENTER"
Sunday, July 1st
(5pm – 10pm)
AGE: 25 and UP!!!
STRICTLY ENFORCED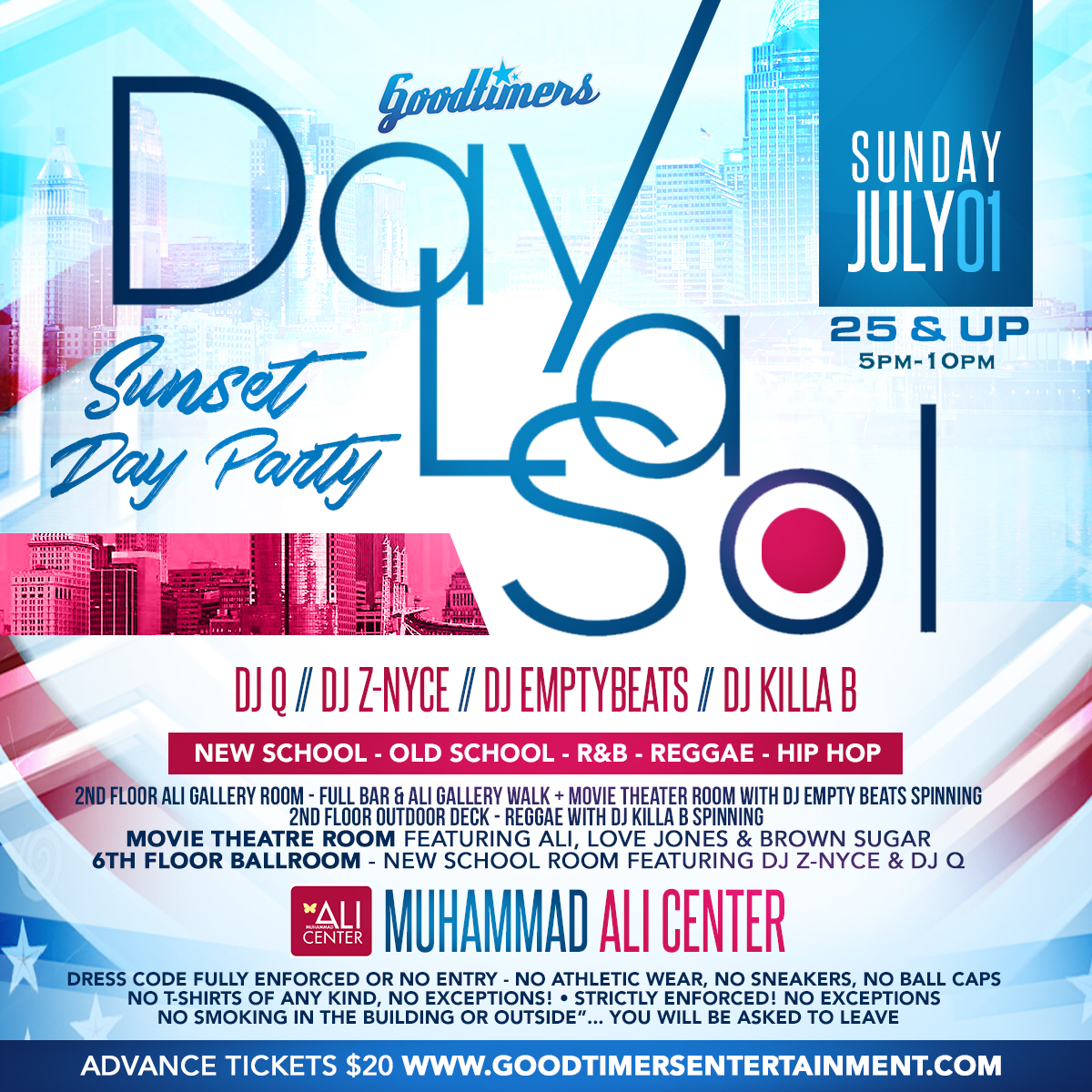 NO ATHLETIC WEAR… NO SNEAKERS, NO BALL CAPS, NO T-SHIRTS OF ANY KIND, NO EXCEPTIONS
4 DJ's
Reggae w/ DJ Killa B on Outdoor Patio
Old School Room w/ DJ Emptybeats in 2nd Floor Theatre Room
6th Floor with DJ Z-nyce & DJ Q with New School
Black Cinema playing Ali, Love Jones & Brown Sugar
Its classy, its sexy, its 25 and up with a strict dresscode @ The beautiful Muhammed Ali Center & the Goodtimers for "Day La Soul" Sunset Day Party on the Ohio.  Sunday, July 1st from 5-10.  For more information, go to goodtimersentertainment.com
If purchasing a ticket for more than one person, you MUST include the name of each attendee to ensure admittance.
ONLY 25 AND OVER ALLOWED FOR THIS EVENT. YOU MUST PRESENT PROPER ID TO GAIN ENTRY.
TICKETS ARE NONTRANSFERABLE AND NO REFUNDS AFTER PURCHASE!